How Do Custom Orthotics Work?
posted: Aug. 28, 2020.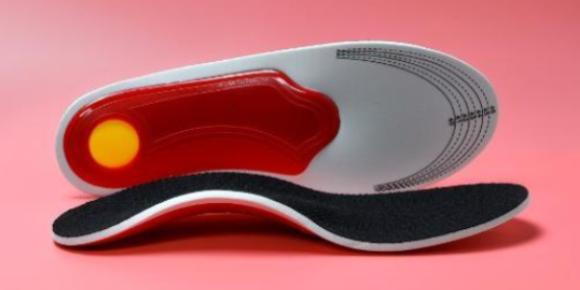 A healthy lifestyle begins with healthy and happy feet. After all, your feet do a bulk of the work by providing your body with the foundation needed to support walking, running and climbing stairs. Flat feet, high arches and other structural flaws disrupt this foundation. The good news is that a simple device known as custom foot orthotics can provide your feet with the support they need to treat, prevent and manage various foot ankle disorders.
What are Custom Orthotics?
These specialized shoe inserts are a little different from the ones you can find at your local drugstore. Custom orthotics are special shoe inserts designed and fabricated by your chiropodist to fit your foot and its unique needs specifically. There are many reasons why a chiropodist may recommend custom orthotics.

Sometimes orthotics are used to alleviate symptoms and improve common foot, ankle, knee, or even back problems. Your chiropodist may also recommend them to enhance the support and health of your feet to prevent problems from starting in the first place.
Do I need orthotics?
Orthotics is just one way to treat foot and leg problems, and your doctor may recommend orthotics if you are dealing with any of the following:
Knee, hip and or back pain
Osteoarthritis or rheumatoid arthritis
Bursitis
Flat feet
High arches
Tendonitis
Plantar fasciopathy (plantar fasciitis)
Bunions
Diabetes
Hammertoes
Morton's neuroma
Certain injuries to the foot or ankle

While custom orthotics are typically not the sole treatment option in these cases, your chiropodist may prescribe orthotics along with other treatment options, including stretching, pain-relieving medication, ice or heat therapy, laser therapy, shockwave therapy and bracing or compression.

Orthotics can help people of all ages and backgrounds, from athletic kids and adults to those who are overweight and seniors. Feet continue to change as we get older, and as aches and pains set in, custom orthotics could be what you need to help make getting around as easy as it once was.
Types of Orthotics
The beauty of custom orthotics is just that; they are CUSTOM. The material and specifications and range of shell materials will be specific for your needs. The type of condition you are dealing with, your footwear choice, your lifestyle will help your chiropodist determine which material to use.

Orthotics range from soft and flexible to hard and rigid. Those with plantar fasciitis or diabetic feet are more likely to benefit from the cushioning and additional support of soft orthotics. At the same time, athletes and those who often wear dress shoes are more likely to benefit from firmer supportive orthotics.

If you are interested in orthotics and how they could help you, talk with your chiropodist to learn more.